2018 Year In Review
The Pearcey Foundation was proud to present many events and awards in 2018.
National Awards
The Pearcey Medal, Pearcey Hall of Fame and Pearcey National Entrepreneur Award were held as part of the ACS National Disruptors Award program, 1 November 2018 at Melbourne's MCEC.
We very much appreciate the support of ACS and Data61 (CSIRO) for these awards.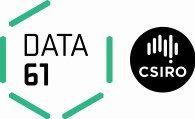 State Awards
The 2018 Pearcey State Entrepreneur Winners are:
Other Events
The Pearcey Foundation is proud to have been involved in the following events: