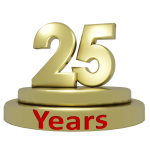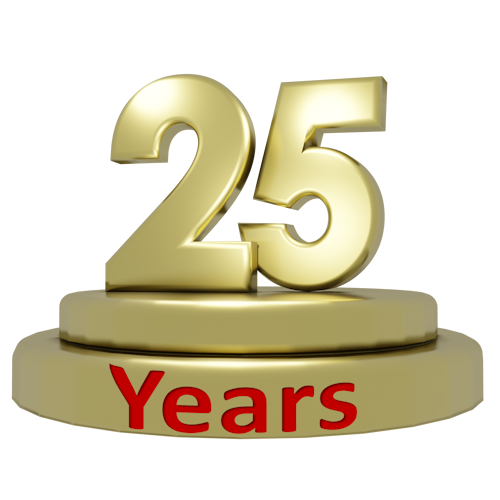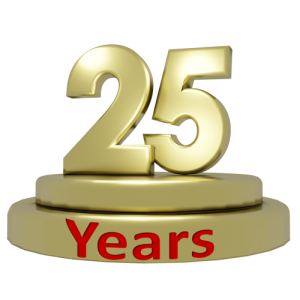 Australia 4.0 Discussions
A series of online discussions led by experts and covering six topic areas will endeavour to identify the key issues/obstacles to ensuring a 'new' electricity system is fit for purpose as we migrate to Australia Net Zero. This transformation of our energy systems is a huge and complex task which cannot possibly be fully considered within this discussion program. So, we are focusing on the electricity system viewed through the lens of the intersection of the challenges and opportunities with information, computing and communication technologies.
Discussions will canvas a broad range with expert speakers from industry, academia, regulators and professional bodies. In consultation with many of those same experts, over the last two years, the Pearcey team has selected the following topics:
These will be moderated Zoom meetings where panellists and audience are drawn from across the ICT sector, the Energy and Power industries, regulators, government, researchers, etc. Our hope is that shared understanding and cross disciplinary thinking will help each participant identify opportunities for policy, technology, innovation and commercialisation.
| | |
| --- | --- |
| Format: | Introduction by moderator then 10-minute presentation by each panelist. Then discussion among the panel prompted/guided by the moderator followed by Q&A with the audience managed by the moderator. |
| Attending: | Open invitation event. Target energy sector and ICT sector professionals, business people, researchers, regulators and government policy-makers/advisers. |
Session #1 - Overview
Three of the top energy thought leaders in Australia will provide insights into the challenges ahead for the transformation of the Australian electricity grid. The discussion will be broad and include international perspectives of how the various stakeholders, i.e. consumer, regulators, operators and various government bodies will materially assist in the progress to net zero.
To realise a "Net Zero Australia", the transformation of our electricity infrastructure, policy and operations will be profound. The role of digital technologies in meeting this transformational challenge for our nation will be critical, fundamental and pervasive. This discussion will start to identify and shape these challenges and the opportunities they present for Australian ICT to enable this transition.
Date/Time: Thursday, July 6th, 2023 9:30-11:00 AEST

Panel:
Professor Michael Brear (Director, Melbourne Energy Institute, University of Melbourne)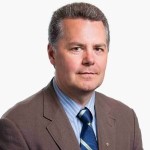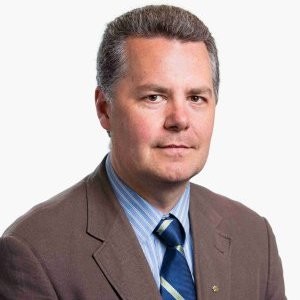 Michael Brear is a mechanical engineer and the Director of the Melbourne Energy Institute (MEI) at the University of Melbourne. MEI facilitates the University's research on the technical, economic, environmental and social impacts of energy.
Michael is a Fellow of the Australian Academy of Technology and Engineering, the Combustion Institute, Engineers Australia and the Australian Institute of Energy. He previously established the University's multi-disciplinary degree, the Master of Energy Systems. Prior to commencing at the University of Melbourne, Michael worked for ICI Australia (now Orica), and then undertook graduate studies at Cambridge University and post-doctoral research at the Massachusetts Institute of Technology.
Dr. John Ward (Research Director, Energy Systems, CSIRO Energy)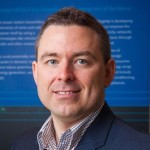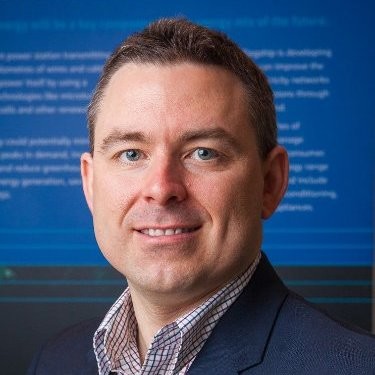 Dr John K Ward is the Research Director of the Energy Systems Research Program at the CSIRO, leading over 80 staff across multiple sites, he is tackling Australia's national energy challenges with a focus on ensuring security, reliability and efficient utilisation of Australia's electricity systems. John has a significant role in shaping Australia's future energy systems and is involved in various international programs, including as Australian research lead for the Global Power Systems Transformation (G-PST) Initiative, technical lead of the Missions Innovation Green Powered Future Mission, Australian representative for the IEA Smart Grids program (ISGAN), and hosted the IRED2022 international renewables conference in Adelaide in 2022.
Dr Ward has taken research through to industry adoption though initiation of new startup business and his active involvement in standards development. He is a member of Australian Standards committees EL-005, EL-042, EL-054, EL-064 and has developed significant parts of standards for PV installation, inverter control & grid interaction, demand response, and energy storage safety & installations. He is also a member of the Scientific Faculty for the World Solar Challenge - the world's biggest and most prestigious solar car challenge and has worked to develop and evolve the challenge to keep it at the forefront of solar/battery and vehicle research, including introducing smart grid interactive charging as part of the challenge.
Professor Neil Horrocks (Director, School of IT and Electrical Engineering, University of Queensland)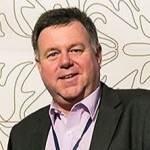 Neil Horrocks is the Director of the Centre for Energy Data Innovation at the University of Queensland. The Centre has adopted a multidisciplinary approach to exploring high volume data from our energy systems. The team's electrical engineers, data scientists and human centred computing academics work closely with industry as the sector undergoes transformation.
As leader of this Centre, Neil continues to identify cross-discipline opportunities and create ideas and opportunities for industry change.
Neil has more than 30 years of energy industry experience across electricity and gas, residential and industry, retail and distribution and focusses his knowledge and experience on developing applied research outcomes in collaboration with industry partners.
Neil is a strong advocate of integrating consumer engagement and participation into the transformation to tomorrow's smart grid.
Prior to joining The University of Queensland, Neil was the CEO of CitySmart, the Brisbane Sustainability Agency whose aim was to promote the value of living and working sustainably, and provide the knowledge and tools to achieve those outcomes.
Moderator:
Jordan Green (Board Director & Victorian Committee Chair, Pearcey Foundation)

Jordan has spent a lifetime collaborating to change the world. Addicted to applying bleeding edge technology to solve real world problems, more than 40 years in strategic governance roles and driven to discover disruptive business models. Jordan fosters solutions that change people's lives. He remains excited and engaged, using his unusual skills to provide thought-leadership that helps others understand their potential and see the opportunities for positive change.
As engineer, executive, founder, director and investor for over 4 decades Jordan has helped start, build and grow technology-based ventures in Australia, Europe, Asia and the USA. Combining his own learning with the wisdom of colleagues from all over the world, Jordan has helped guide thousands of aspiring investors and entrepreneurs on five continents, and quite a few islands too.
His experience across large infrastructure projects, aerospace and defence programs, innovation promotion initiatives and investment development (capability and capacity) includes being involved in policy development, program design, delivery and performance assessment.
Session #2 - Future Grid
We know that the future grid must deal with two-way energy flows, complex mix of different types of generators (solar, wind, gas, pumped hydro etc.), multilevel, geographically dispersed storage systems complex demand systems as well as challenging real time monitoring, management and control of distributed networks. The framing of the transformation of the grid towards this complexity of an operating environment is challenging, to say the least. Our experts have been asked to attempt to describe the key elements of an approach to defining such challenges.
Date/Time: Thursday, July 27th, 2023 12:30 - 14:00 AEST


Panel:
Professor Prof. Pierluigi Mancarella, Program Leader, Energy Systems, Melbourne Energy Institute and Chair of Electrical Power Systems
Electrical and Electronic Engineering, University of Melbourne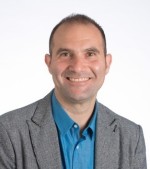 Pierluigi Mancarella is Chair Professor of Electrical Power Systems at the University of Melbourne, Australia, and Professor of Smart Energy Systems at the University of Manchester, UK. His key research interests include techno-economic modelling and analysis of multi-energy systems, grid integration of renewables and distributed energy resources, energy infrastructure planning under uncertainty, and security, reliability, and resilience of low-carbon networks.
Pierluigi is the Energy Systems Program Leader at the Melbourne Energy Institute, an IEEE (Institute of Electrical and Electronics Engineers) Power and Energy Society Distinguished Lecturer, the Convenor of the CIGRE (International Council of Large Electric Systems) C6/C2.34 Working Group on Flexibility Provision from Distributed Energy Resources, holds the 2017 veski innovation fellowship for his work on urban-scale virtual power plants, and is a recipient of the international Newton Prize 2018 for his work on power system resilience in Chile.
He is also the author of several books and over 300 research papers and reports, and is a journal editor of the IEEE Transactions on Power Systems, the IEEE Transactions on Smart Grid, and Oxford Open Energy.
In the past few years, Pierluigi has supported the Finkel Review panel, the Australian Energy Market Operator, the Australian Energy Market Commission, and the Australian Energy Regulator on relevant research and consultancy projects on power system security, reliability, and resilience, and has led and been involved in several projects via the Australian Renewable Energy Agency and Cooperative Research Centres.
Professor John Fletcher, Director of UNSW Digital Grid Futures Institute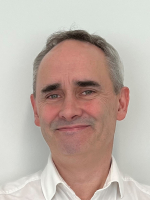 John E. Fletcher received the B.Eng. (first-class Hons.) and Ph.D. degrees in electrical and electronic engineering from Heriot-Watt University, Edinburgh, U.K., in 1991 and 1995, respectively. From 1998 to 2007, he was a Lecturer with Heriot-Watt University, and from 2007 to 2010, he was a Senior Lecturer with the University of Strathclyde, Glasgow, U.K. He is currently a Professor with the University of New South Wales, Sydney, NSW, Australia.
John is also the Director for UNSW Digital Grid Futures Institute where he leads industry focused research. He is Theme Lead on the NSW Government's Electrification and Energy Systems Network that supports the Decarbonisation Innovation Hub. A $15m investment in developing electrification technologies. As the Theme lead in three Trailblazer in Recycling and Clean Energy technologies (TRaCE) he is responsible for $10m of projects to translate research into impact including energy storage technology, hydrogen systems, and technologies that overcome barriers affecting renewable energy and energy storage integration into electrical grids.
He has supervised 42 students to PhD and has published 125 journal papers, 100+ conference papers, 6 book chapters and has made 9 patent submissions. He manages research Projects, including distributed and renewable integration, pulsed-power applications of power electronics, and the design and control of electrical machines. John has consulted for many global industrial companies in the UK, USA, China, Europe and Japan.
Mark Paterson, Managing Director & Lead Systems Architect, Energy Catalyst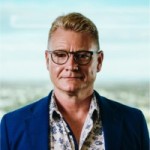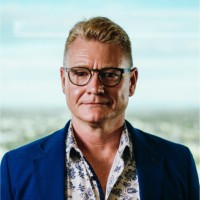 Mark is the Managing Director and Lead Systems Architect of Energy Catalyst, a specialist consulting practice focused on the key structural shifts required for legacy power systems to be capable of a secure and cost-efficient Net Zero Emissions future.
Working at the intersection of strategic vision and real-world application, Mark has led several national energy system transformation projects in Australia, including as Chair of the CSIRO Future Grid Forum and Program Director of the CSIRO/ENA Electricity Network Transformation Roadmap. At Horizon Power and Energex, he led the innovative development and scale deployment of several utility technology innovation firsts.

Mark is globally recognised as an expert in Power Systems Architecture disciplines which are critical to secure and cost-efficient grid transformation. He is a Fellow of the Pacific Energy Institute, an invited Associate of the US Department of Energy's GridWise Architecture Council (GWAC) and a contributing author for the IEEE Power & Energy Society.
Moderator:
Wayne Fitzsimmons OAM, Chair, The Pearcey Foundation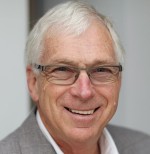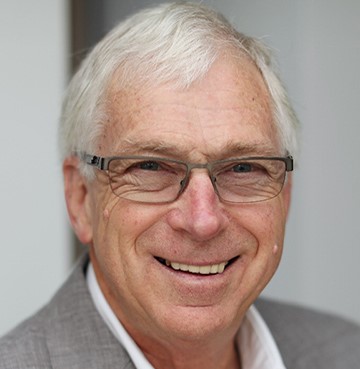 Wayne Fitzsimmons OAM is an experienced executive who has worked extensively in the USA, UK, as well as Australia. He is a director of several small, privately owned, start-up and hi-tech companies in Australia including iPro, Cohda Wireless and Mooroolbark Group. He is Chairman of the Pearcey Foundation, which promotes the ICT sector in Australia to Australia. Wayne holds a Bachelor's Degree in Electrical Engineering from the University of Queensland and is a Fellow of the Australian Computer Society and Engineers Australia.
Session #3 - Network Intelligence
The transformation of the grid may be analogous to the transformation of our communications networks into what we now call the Internet. To deal with the complexities of the future grid, the intelligence implicit in the future grid must be capable dealing with, as a matter of course, distributed network management and control, two-way energy flow, smart metering, cyber threats and the like. The introduction of new technologies such as AI, digital twin, IoT, 'big' data and the like will be some of the challenges our speaker panel will address.
Date/Time: Thursday, August 10th, 2023 9:30-11:00 AEST


Panel:
Bill Wood, Co-Chair, Trusted Technology and Data Program, IoT Alliance Australia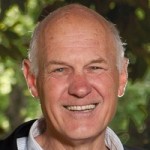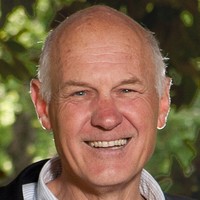 Among other current roles, Bill co-chairs the Trusted Technology and Data Program of the IoT Alliance Australia (IoTAA). The program advocates for, promotes and educates industry and government in relation to trusted, accessible, automated data, supporting the IoTAA in its vision of a data smart Australia.
Bill has an extensive professional background in technology and enterprise leadership, including many years of international senior-level financial, marketing and technical experience in the data and telecommunications industries. He founded and was CEO of Daintree Networks, a start-up and pioneer in the application of IoT for building energy management (subsequently acquired by GE). Prior to founding Daintree, Bill was Vice President and General Manager of Agilent Technologies' Communications Test Equipment Business Unit, and concurrent with this, Managing Director of Agilent Technologies Australia. Preceding that, Bill was with Hewlett-Packard Company and served in many roles including Vice President and General Manager of the Advanced Networks Division.
Bill is presently director of Arid Systems Pty Ltd, a company actively involved in real-time IoT data networking and exchange. Among other advisory roles, he has served as an industry advisor in the Faculty of Engineering and Information Technology at the University of Melbourne. He holds a bachelor's degree in Electrical Engineering (Communications) from RMIT University, Melbourne, and is a graduate of the Advanced Management Program, Wharton School, University of Pennsylvania.


David Lucido, Founder and CEO, Sentient Hubs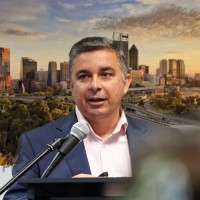 David Lucido is founder and CEO of Sentient Hubs, a multi-award-winning strategic decision support platform. Sentient Hubs address the unmet need to rapidly model, anticipate and account for cumulative and cascading impacts across economic, environmental, and social dimensions. David's mission is to improve outcomes for society and the environment through radical collaboration. David founded Sentient Hubs in 2017 following the acquisition of world-class science and technology from the University of Western Australia.
Dr John McKibbin, Energy Networks Research Lead, CSIRO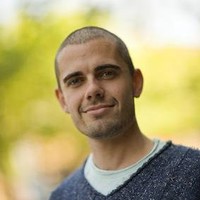 John has an extensive track record developing digital capability to drive the energy transition, working across academia, industry and government. Some examples of this include building a national renewable energy assessment platform on behalf of ARENA, leading a cross-government energy data strategy on behalf of the Commonwealth and managing an energy analytics tech company. John now leads CSIRO's energy networks research portfolio, which includes: The National Energy Analytics Research program, enhancing Australia's energy forecasting and system planning capability with AEMO and the network visibility, DER integration and EV integration research programs, working with network businesses across Australia.
Moderator:
Dr Stephen Craig, Mission Lead, Smart Energy Mission, CSIRO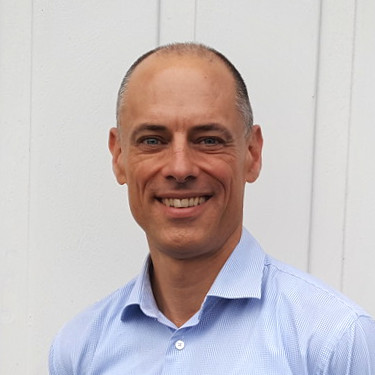 Stephen has over 25 years of experience in applied research, strategy development and commercial innovation in systems engineering, digital technologies, and communications. Prior to joining CSIRO, Stephen led the national centre of excellence for Digital Engineering at Boeing Defence Australia, and he was earlier Head of Strategy and Business Development at a spatial data analytics start-up. Stephen received his PhD in climate system modelling from Stockholm University. He spent many years in Sweden in leadership roles in mobile communication systems research, development and optimisation at Ericsson before returning to Australia in 2015.
Session #4 - Energy Resilience
In terms of future energy networks, resilience will encompass four areas, all interdependent: Risk reduction, Readiness, Response and Recovery. Multiple agencies will be involved across our nation's vast geography to achieve this. Organisations responsible for electricity system designs, such as islanded micro grids that could support resilience, will be dependent upon 'smart' approaches needed to manage an isolated system, integrating customer assets and utility assets. This capability will be critical in delivering a seamless and secure electricity 'experience'. Our speakers will offer some approaches as to how to tackle this monumental challenge.
Date/Time: Thursday, August 24th, 2023 9:30-11:00 AEST
Panel:
Dr Jill Cainey, Founder & CEO, Erne Energy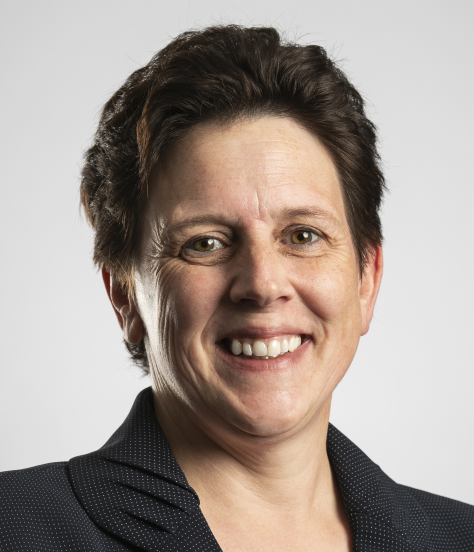 Dr Jill Cainey MBE is the founder and CEO of Erne Energy, supporting communities and the electricity sector to understand the impacts and risks of climate change as Australia electrifies the future.
Jill is an established and respected technical expert, specialist communicator and strategic advisor with over 30-years of experience as a climate scientist and over a decade of experience in the UK, European, US and Australian energy sectors.
Jill ran Australia's climate monitoring station at kennaook/Cape Grim in Tasmania, providing critical uninterrupted service in a remote location, and contributing to global monitoring of international agreements such as the Montreal and Kyoto protocols.
Jill has advocated for the interests of the clean energy industry and electricity networks in Australia, plus the interests of electricity storage in the UK and Europe, influencing the development of policies and regulations to support low carbon electrification, resulting in the appointment to the Order of the British Empire for services to Energy Technology.
Leveraging her unique combination of skills, Jill has led work in Australia on mitigating the risks of bushfires and climate change on electricity resilience, including educating the industry on the potential impacts of climate change and facilitated workshops nationally to identify industry research requirements and the regulatory changes needed to support developing resilient critical assets.
Following the bushfires of 2019-2020, Jill led the development of an agreement between electricity networks and telecommunication providers, allowing these critical infrastructure providers to have direct lines of communication during disaster events. In recognition of her knowledge, Jill was invited to provide written and oral evidence to the Royal Commission into Natural Disaster Arrangements.
Jill works at the interface of climate risk and energy regulations, helping communities and businesses understand the complexities and impacts of both, developing collaborative responses that will support a resilient energy future.
Alex Baitch, Principal, BES Pty Ltd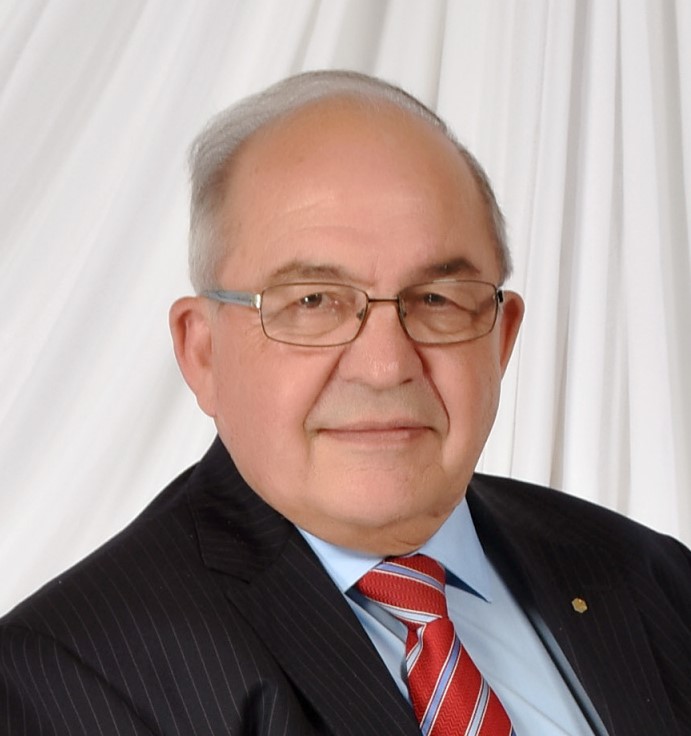 Alex Baitch is Principal of his electrical engineering consulting company BES (Aust) Pty Ltd and Honorary Professor at the University of Wollongong. Alex has extensive experience in the electrical engineering industry with careers in the electrical distribution industry, in private industry with electrical equipment manufacturers and importers and as a consultant covering a wide range of technical matters. He was the 2014 National President of Engineers Australia. He is an Honorary Fellow of Engineers Australia, a Fellow of the Australian Academy of Technological Sciences and Engineering and a Fellow of the Australian Institute of Energy.
Alex was Convenor of the CIGRE Working Group that produced an early Technical Brochure on Demand Side Integration and has participated in various CIGRE Working Groups
Currently, Alex is closely involved in Australian and International standards through Standards Australia and the International Electrotechnical Commission. He is a member of the IEC Advisory Committee on Transmission and Distribution, Chairs Standards Australia's committee on EL-043 on High Voltage Installations as well as EL-064 Decentralised Electrical Energy and Grid Integration of Renewable Energy Systems. He has been driving initiatives to identify the way forward with development of standards that need to be developed internationally and in Australia in this fast-changing industry.

Dr Surya Nepal, Senior Principal Research Scientist, CSIRO Data61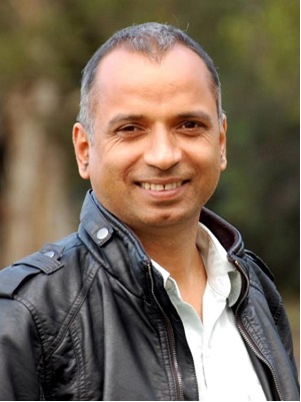 Dr Surya Nepal is a Senior Principal Research Scientist at CSIRO Data61 and the Mission Lead for Critical Infrastructure Protection and Resilience Mission.
He has been with CSIRO since 2000 and currently leads the cybersecurity and quantum systems research group comprising 60 staff and 50 PhD students.
His main research focus is on developing and implementing technologies in distributed systems, with a specific focus on security, privacy and trust. He has more than 250 peer-reviewed publications to his credit. He is a member of the editorial boards of IEEE Transactions on Service Computing, ACM Transactions on Internet Technology, IEEE Transactions on Dependable and Secure Computing, and Frontiers of Big Data- Security Privacy and Trust. Dr Nepal also holds a conjoint professor position at UNSW.


Moderator:
Jennifer George, CEO, Strategic Commercialisation Australia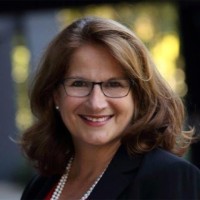 Jennifer George is the CEO of Strategic Commercialisation Australia, a company that specialises in commercialising research based deep tech innovation, and the founder of www.Nakoudu.com, an online network that connects and supports innovators in Deep Tech globally. Her work is focused on integrating technologies to solve big problems. She is a technical specialist In Digital Health/Medtech, Smart Cities, and Climate Change tech. Jennifer worked in US institutional investment for 10 years and has commercialised sustainable innovations in more than 50 industries over the past 15 years.
With an MBA, GAICD designation, Jennifer is the Chair of IT-268-Smart Cities and Communities for Standards Australia, she is on the board of the Churchill Club – cutting edge digital innovation events, and she is the Co-Chair of Australia 4.0, an initiative of the Pearcey Foundation to identify and promote Australian ICT solutions for the transition of the elcetricity system to a Net Zero Grid.


DIF Discussion Session - Is there a role for the Internet in the transformation of the electricity grid to Net Zero?
Can the existing telecommunications infrastructure (e.g., NBN, existing Internet services, 5G and the like) support the needs of the next generation electricity distribution and transmission networks as Australia transitions to a Net Zero emissions world?

This panel discussion will explore the opportunities for ICT professionals to enable and enhance the transition of the Australian electricity system to the Net Zero Emissions model. The transformed grid will be dominated by renewable energy, distributed generation, distributed storage, multi-directional energy flows, electrification of industry, consumer energy trading, increased retail competition and real-time customer service/support for commercial and private consumers. This change will need new control systems, new communications models, new interfaces, involve more stakeholders more directly and need near-real-time response and modelling capabilities at local, regional and national levels, as well as many other technology innovations. These discussions will centre on better understanding just what form these changes might take, led by a group of professionals already involved with these issues.
Date/Time: Monday, September 4th, 2023 11:00 - 12:30pm AEST

Location: ACS Hub Docklands, 839 Collins Street, Docklands (ANZ Building)
Panel:
Inna Kulawiec, Vice President, Business Development, Worley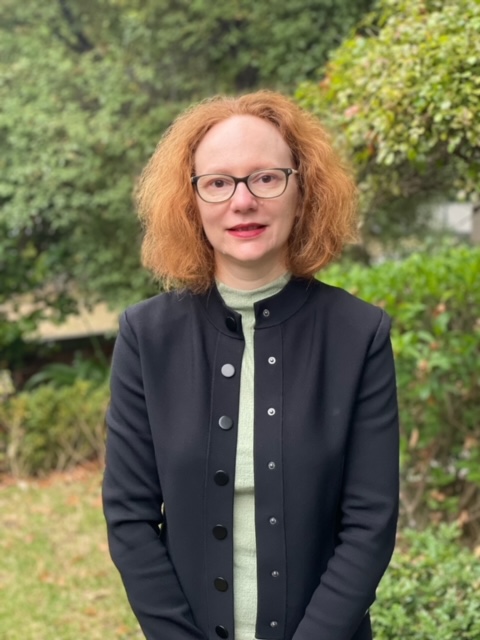 Inna Kulawiec is Vice President Business Development at Worley leading sales and business development activities across low carbon energy, resources, chemicals and fuels and power services business. Inna is an experienced business leader who is passionate about delivering a more sustainable world and enabling industries to reach Net Zero by 2050. With over 20 years experience in the energy industry Inna leads cross-functional teams to help deliver innovative solutions and positive commercial outcomes to customers. Inna has previously led sales operation teams across APAC region for a global wind farm manufacturer Vestas for both onshore and offshore wind farms, managed energy arrangements for Alcoa's aluminium smelters in Victoria, led commercial activities across Victorian connections at AEMO and spent earlier part of her career working for PricewaterhouseCoopers in their energy and utilities practice. Inna also volunteered as Non-Executive Director for Yarra Energy Foundation where she supported implementation of energy efficiency and decarbonisation initiatives within Yarra community.
Inna holds a Bachelor of Commerce from Melbourne University and a Graduate Diploma in Management from Melbourne Business School. When not at work Inna enjoys spending time with her family - her husband, two sons, a cat and a dog, traveling, playing golf and solving logical puzzles.

Niluksha Herath, Manager, Connections Reform Team, Australian Energy Market Operator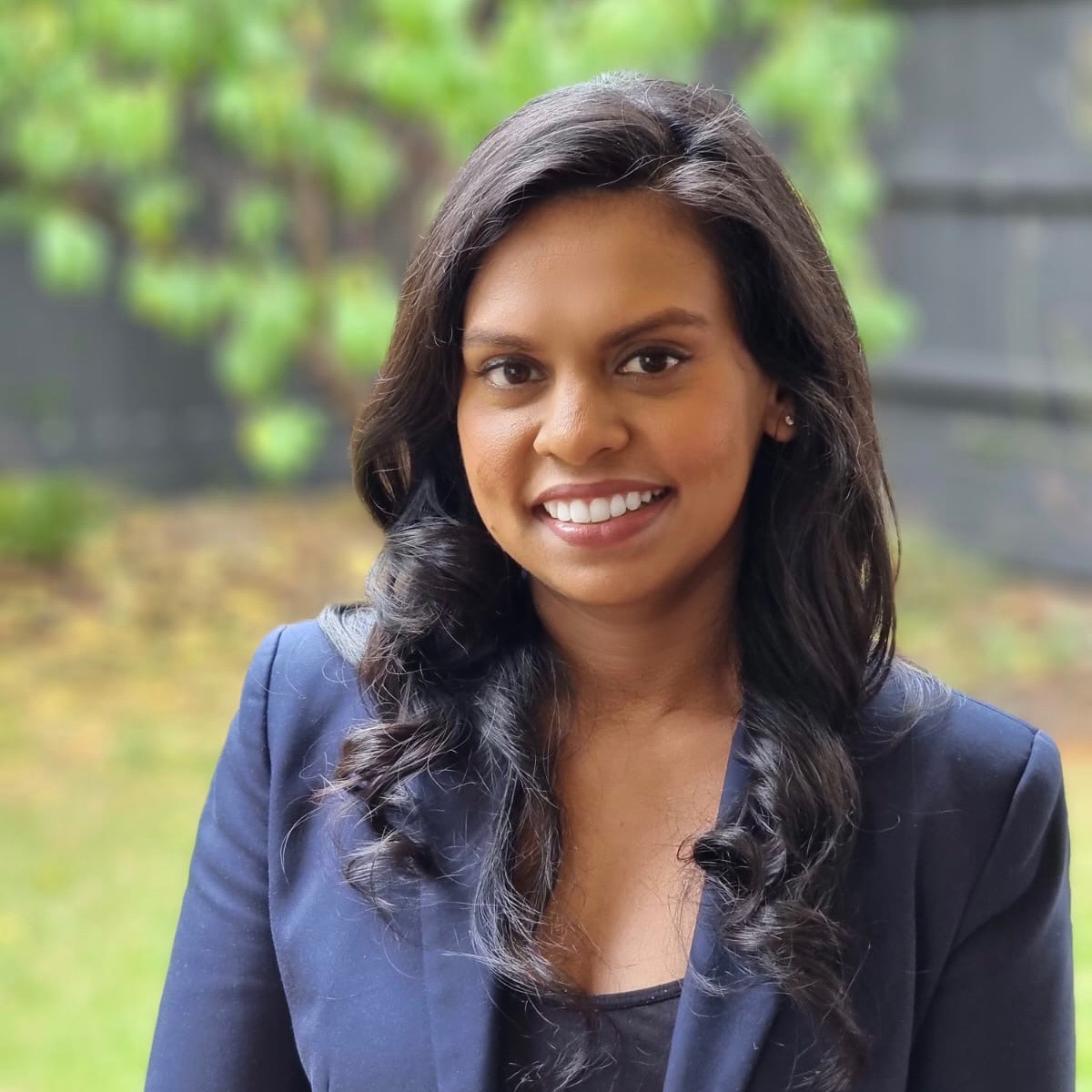 Niluksha Herath is Manager of the Connections Reform team at the Australian Energy Market Operator (AEMO), where she is responsible for leading a team delivering major reform processes and a portfolio of industry and government-initiated projects to improve efficiency of the grid connections process for large-scale renewable energy, load and storage projects, including the integration of emerging technologies to the National Electricity Market.
Niluksha began her career as a Power Systems Engineer has over 18 years of experience in the energy industry in leading teams to deliver multi-million-dollar transmission and renewable energy infrastructure projects in operational, program, and senior management roles. Throughout this time, she has also worked with governments and industry, leveraging her significant technical and industry expertise, to deliver strategic regulatory and energy policy advice in a highly complex and rapidly evolving market environment.
She enjoys building and leading diverse teams through transformational change, enabling the transition to renewable energy and a Net-Zero emissions future. Niluksha holds a Bachelor of Electrical and Computer Systems Engineering degree from Monash University and an MBA from Melbourne Business School.
Mario Tieppo, Digital Transformation Advisor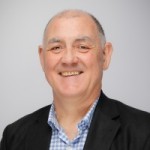 Mr Tieppo has held multiple C-Level Executive roles and is now a Business Advisor with 30+ years' experience across a diverse range of industries. He has always worked at the intersection of business and technology and specialises in the implementation of organisational change and digital transformation. He has embarked on a business advisory career, assisting Boards, Executive teams, and business leaders, to successfully navigate digital led, sustainable business change. He provides executive coaching, business advisory services, and sits on several Steering and Advisory Boards across a broad business spectrum. He specialises in advising on the execution of complex digital led business initiatives and is passionate about enabling the transition to renewable energies.

He is a former Chief Information Officer, Chief Technology Officer, and Chief Digital Officer. His most recent corporate roles include Chief Digital Officer (interim) at the Australian Energy Market Operator (AEMO) and before that, Executive General Manager - Technology, at AusNet Services Ltd, a publicly listed leader in the energy sector. He was also CIO at SA Power Networks; Agrium-Landmark, a global agri-business; and Australian air Express. Mr Tieppo now runs his own Advisory business and is an Approved Advisor with the Advisory Board Centre. He brings broad industry experience by having worked in the energy utilities, retail, agriculture, logistics & warehousing, and Federal government sectors. He has led a wide range of mission critical functions including ICT, Operating Technologies (OT), Cyber Security, Commercial/Procurement, Digital Services, Innovation, Business Process Management, and Program Delivery.

These roles have provided Mr Tieppo with the opportunity to contribute within truly customer focussed organisations, and to enable the development of investment, customer, and services strategies. Mr Tieppo has a strong track record of developing business aligned digital strategies, managing complex commercial relationships and leading broad based Business Transformation Programs. He has also made major contributions to developing new business opportunities using digital technologies and innovation, within industries experiencing major market disruption.
Jennifer George, CEO, Strategic Commercialisation Australia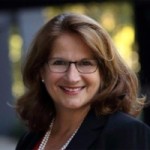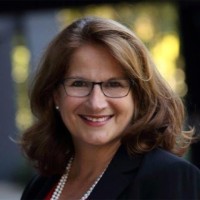 Jennifer George is the CEO of Strategic Commercialisation Australia, a company that specialises in commercialising research based deep tech innovation, and the founder of www.Nakoudu.com, an online network that connects and supports innovators in Deep Tech globally. Her work is focused on integrating technologies to solve big problems. She is a technical specialist In Digital Health/Medtech, Smart Cities, and Climate Change tech. Jennifer worked in US institutional investment for 10 years and has commercialised sustainable innovations in more than 50 industries over the past 15 years.
With an MBA, GAICD designation Jennifer is the Chair of IT-268-Smart Cities and Communities for Standards Australia, she is on the board of the Churchill Club – Cutting edge digital innovation events, and she is the Co-Chair of Australia 4.0, an initiative to identify and build ICT solutions for Australia's Net Zero Grid for the Pearcey Foundation
Moderator:
Patricia Boyce, Chair, Centre for New Energy Technologies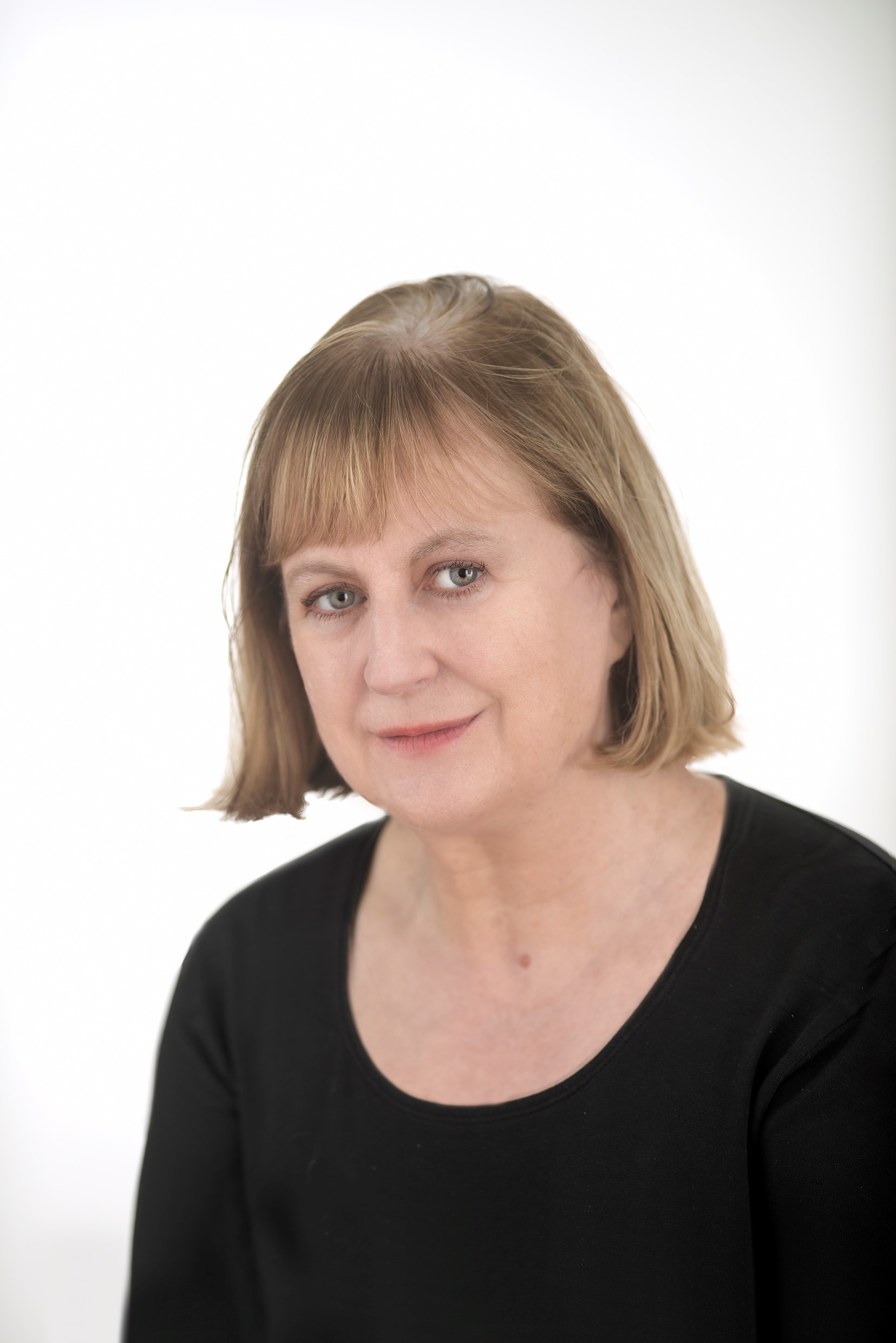 Patricia is the Chair of the Centre for New Energy Technologies. C4NET delivers data-driven research, in collaboration with government, industry and academia- to assist the rapid transition of the energy sector.​ The Centre is an independent, member-based, not for profit company with an area of focus on the local energy systems, spanning distribution networks to consumers.​ Earlier this year, C4Net launched its Flagship Project, Enhanced System Planning for Victoria, with the support of our members and supporters, intended to inform sub-transmission planning from 2030. Among a host of other outcomes, the project will provide a techno-economic framework for network-constrained DER operation and identify consumer expectations for fair DER integration.
Patricia is a founding partner of Seed Advisory, with a focus on the economic regulation of the emerging market. With ClimateWorks Australia, she's published on the regulation and standards for DER considering the experiences of other similar sectors in Australia. She's also advised the Property Council of Australia and the Clean Energy Finance Corporation on embedded energy technologies in the property sector. Her experience in the energy industry includes advising potential new participants on the market and regulatory environment they confront in the energy market, and, where necessary, participating in the successful amendment of the regulatory environment; wholesale trading, risk management and analysis; regulatory strategy; strategy; and mergers and acquisitions. Seed Advisory has provided expert advice to governments, market operators and participants in Australian energy markets on strategies, markets and the route to market for more than 15 years.
Session #5 - Consumer Grid
Smart metering will take on a whole new meaning in the transformed, distributed grid. Managing electricity/energy assets behind the meter, community assets such as batteries and the role of the local energy distributor will be critical elements that we must get right and so, ensure the community expectations are aligned to the desired end-result. Inevitably legislative changes, hence government involvement, will be required and vested interests will rapidly emerge. What can digitisation, digitlisation and ICT more broadly do for consumers of energy and the challenges of Demand Side management?
Starting a discussion on how to scope these issues will be challenging in itself, but, the panel will 'have a go'.

Date/Time: Thursday, September 14th, 2023 8:00-11:00 AEST
Barista Coffee and Networking from 8:00
Stream goes live at 9.00
Location: Telstra Customer Insight Centre, Level 2 400 George Street, Sydney
Commencing with a welcome by Telstra and a brief overview of the Pearcey Australia 4.0 Initiative and progress to date from Pearcey Foundation Chairman, Wayne Fitzsimmons OAM. Wayne will share more detail about the Australia 4.0 Summit to be held in Sydney on October 30th when the nation will come together to consolidate the 7 discussions and develop an action plan for 2024.

Recording coming soon
Panel:
Lynne Gallagher, Board Member, Australian Energy Regulator (AER)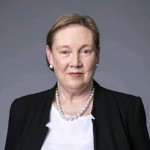 Ms Gallagher joined the board of the Australian Energy Regulator in June 2023. Prior to that Lynne was the Chief Executive Officer of Energy Consumers Australia. Lynne has her over 20 years of sector leadership, and invaluable knowledge and experience in the energy market, retail markets, and network businesses on the demand and supply side. Lynne Gallagher has also held several executive positions in the Australian Public Service, financial sector, and served on multiple boards and committees.


Simon English, Network Technology Manager, United Energy, CitiPower, Powercor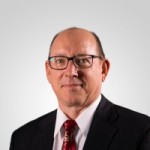 Simon English is a professional electrical engineer and has be designing and delivering technology solutions for over 30 years. He has worked across a wide range of industries including oil and gas, airports, manufacturing, and large commercial portfolios implementing technologies around energy efficiency, control systems, as well as security and information management. For the last 11 years Simon has been actively involved in the electricity distribution industry, where he is passionate about the energy transition that is occurring and helping the industry evolve into a more customer-centric approach. Simon's current role at Citipower, Powercor and United Energy is to look at the future business drivers and associated technologies that are needed to help put customers at the centre of the energy transition.

Professor Lachlan Blackhall, Entrepreneurial Fellow and Head, Battery Storage and Grid Integration Program, School of Engineering, ANU College of Engineering and Computer Science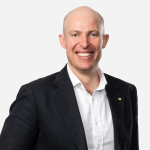 Lachlan is leading the newly formed Battery Storage and Grid Integration Research program at The Australian National University. Through this program they are designing and implementing the building blocks for powering our future electricity system with battery and energy storage.
Moderator:
Tim Ryan, Founder, Ready Energy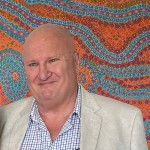 Over the last 5 years, Tim has worked closely with regulatory bodies AEMC, AEMO, AER and ESB on rule changes and implementations for integration of consumer energy resources (CER), in particular the importance of data to deliver consumer outcomes. Specialist expertise in Real Time Energy Disaggregated Metering and Monitoring and Transactions dependent on accurate data. Currently, a member of the ESB Customer Insights Stakeholder Steering Group.
Session #6 - Critical Digital Technologies
The new grid will take on many similarities to a truly distributed communications network. Clearly, the ICT community is to be encouraged to embrace this transformation and rapidly asses the challenges and opportunities this will raise. Working in an environment where electricity distribution has been occurring on a vast scale, for more than a century will raise a certain degree of fear uncertainty and doubt, for the incumbent players. They will have to deal with these transformational challenges - our speakers will attempt to outline some of those challenges!

Date/Time: Thursday, September 28th, 2023 9:30-11:00 AEST
Panel:
Dr Stephen Craig, Smart Energy Mission Lead, CSIRO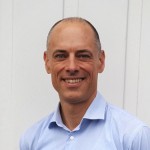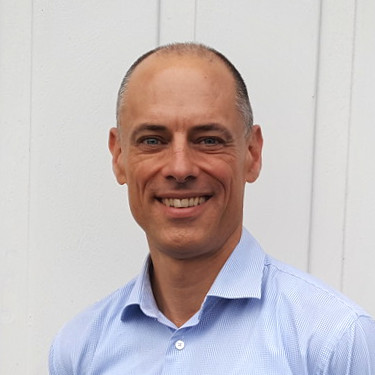 Dr Stephen Craig is the Mission Lead for the Smart Energy Mission, currently in development at CSIRO, Australia's national science agency. Stephen has over 25 years of experience in applied research, strategy development and commercial innovation in systems engineering, digital technologies, and communications. Prior to joining CSIRO, Stephen led the national centre of excellence for Digital Engineering at Boeing Defence Australia, and he was earlier Head of Strategy and Business Development at a spatial data analytics start-up.

Stephen received his PhD in climate system modelling from Stockholm University. He spent many years in Sweden in leadership roles in mobile communication systems research, development and optimisation at Ericsson before returning to Australia in 2015.
Dr Sarah Goodwin, Director (Research) Grid Innovation Hub, Monash University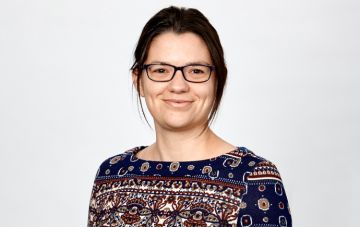 Dr Sarah Goodwin is a Senior Lecturer and the Director of Engagement within the Human-Centred Computing Department, Faculty of Information Technology at Monash University.
Sarah specialises in designing and improving the visual communication of geographical and network data, especially relating to renewable energy transition and other sustainable development goals.
Sarah is Director (Research) for the Monash University Energy Institute's Grid Innovation Hub, which is a collaborative research vehicle bringing together industry, government and world-leading researchers to tackle some of the most important opportunities of our time.
Dr Goodwin received her PhD in Geographical Information Science at the City, University of London, UK.


Dr Ian Opperman, Chief Data Scientist, NSW Government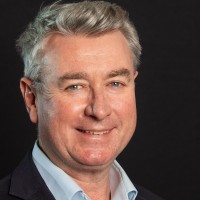 Dr. Ian Oppermann is the NSW Government's Chief Data Scientist working within the Department of Customer Service. He is also an Industry Professor at the University of Technology Sydney (UTS).
Ian heads the NSW government's AI Review Committee and Smart Places Advisory Council. He is considered a thought leader in the Digital Economy and is a regular speaker on Artificial Intelligence, 'Big Data', broadband enabled services and the impact of technology on society.
Ian has an MBA from the University of London and a PhD in Mobile Telecommunications from Sydney University. Ian is a graduate member of the Australian Institute of Company Directors and a Fellow of the following institutions: Engineers Australia, Institute of Electrical and Electronics Engineers (IEEE), Australian Academy of Technological Sciences and Engineering (ATSE), Australian Computer Society (ACS) and the NSW Royal Society.
Moderator:
Dr David Hill, Professor of Electrical Power & Energy Systems, Monash University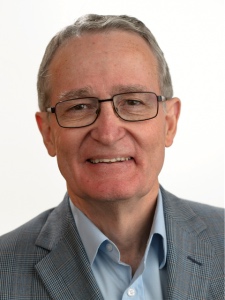 Dr David Hill has led an active career of research and teaching in systems and control and power systems with special emphasis on dynamics and control. His work is currently focussed on future power and energy systems to accelerate the clean energy transition. He also consults internationally on energy issues and is involved in international groups related to future energy and grids.
Dr Hill has previously held senior research and professorship roles in several universities, including Chair of Electrical Engineering at University Sydney, Chair Professor in Electronic Engineering at City University Hong Kong, Chair of Electrical Engineering at University of Hong Kong and an ARC Federation Fellowship at Australian National University.
In addition to his role at Monash University, he is currently also Emeritus Professor at both University of Hong Kong and University of Sydney.
Dr Hill received his PhD in Electrical Engineering from University of Newcastle, Australia.
Register Here Register Here