2006 Pearcey Hall Of Fame
Inducted into the Pearcey Hall of Fame for 2006 was Fiona Balfour, Dr Cyril Brookes, and Max Burnet.
Fiona Balfour
(For details, see 2006 National Medal)
Dr Cyril Brookes
Cyril spent a decade with BHP after gaining a BE (Electrical Engineering) with first class honours at Sydney University in 1962, later a Masters and then a PhD from Oxford for his thesis on "Adaptive Control Systems" in 1964.
At BHP Newcastle he did pioneering work in developing production planning and process control systems for iron and steel production, before moving to Port Kembla as its data processing manager in 1968. From 1971 he headed up BHP's national IT group of more than 1000 staff from the Melbourne head office.
He became the founding professor of information systems at the University of NSW in 1974. The IT faculty grew to be one of the largest in Australia with 30 academics and 1000 students during his 20 years tenure, which also included being head of UNSW's School of Accountancy from 1979 to 1985. Directly involved as well in the design of some of the world's most advanced computer-based production systems, the work spawned an abiding professional focus on the management and application of formal and tacit data which would later result in his establishing grapeVINE and BI Pathfinder as highly successful commercial enterprises.
The grapeVINE technology was sold to Sun Microsystems in 2000, and has become an integral part of Sun's corporate Intranet server business software environment.
Brookes has also worked to promote professionalism in ICT including being NSW chair of the ACS, an executive committee member for several years and serving on IFIP's information systems committee for a decade from 1975.
He was made an ACS Fellow in 1972, and was founding director and later chair of the Australian Association of Chief Information Officers.
Max Burnet
(Vale 2023)
Photo: Max Burnet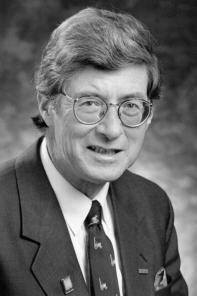 Max graduated from Melbourne University with a Bachelor of Science (Honours) in electronics in 1962. He then spent four years as a Scientific Officer at the Weapons Research Establishment in South Australia.
He joined Digital Equipment Corporation Australia in 1967, and spent 31 years with them, to become the longest serving employee in Australia.
He opened Digital's Melbourne office in 1967 and their Adelaide office in 1971. During the period 1975 to 1982 he was Managing Director of Digital in Australia until missing budget in the 1982 recession! In later years he managed Digital's local content project.
In Aug 1990, he was the Director of the DECworld'90 event in Canberra.
For twenty years he managed Digital's user society, DECUS, which had up to 5000 loyal members.
In 1998 he took early retirement a few days before the Compaq takeover, not wishing to be compaqted.
During his time at Digital, he collected a museum of all the early DEC computers and was known around the company as "Museum Max".
In 1993 he was one of 15 pioneers featured in Computerworld Newspaper's "Pioneers of Australian Computing" booklet.
He has established a company called BACK Pty Ltd, which is Burnet Antique Computer Knowhow - and uses his museum collection to provide for porting of old media and all manner of technical, educational, historical and display activities.