2015 Pearcey Hall Of Fame
At a gala dinner held on Tuesday 17 November 2015 at Sydney's Star in Pyrmont, David Merson, Geoff Huston AM and Adrian Di Marco were elevated to the Pearcey Hall of Fame.
David Merson
(For details, see 2015 National Medal)
Geoff Huston AM
Photo: Geoff Huston
Geoff Huston was made a Member, General Division of the Order of Australia (AM) on Australia Day 2020.
Geoff Huston is the Chief Scientist at Asia Pacific Network Information Centre (APNIC), where he undertakes research on topics associated with Internet infrastructure, IP technologies, and address distribution policies. From 1995 to 2005, Geoff was the Chief Internet Scientist at Telstra, where he provided a leading role in the construction and further development of Telstra's Internet service offerings, both in Australia and as part of Telstra's global operations.
Prior to Telstra, Geoff Huston played a critical role in bringing the Internet to Australia in the 1990s. While the Internet was still in its infancy in the US, he was able to complete the construction of a new and rapidly growing network within a few months.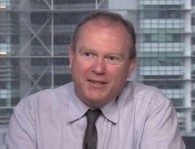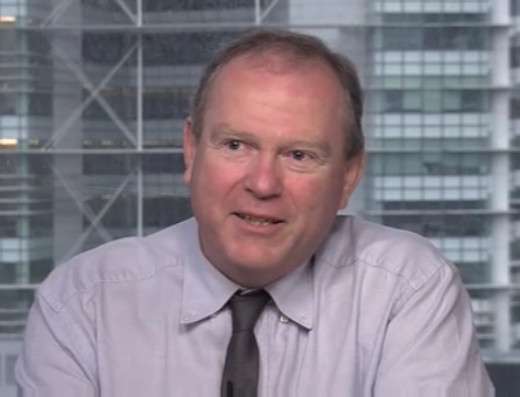 In 1989 Huston began work at the Australian Vice Chancellor's Committee with the direction to build a national academic and research network. In just over one year, every Australian university and major research institution was connected to the country's first ISP, the Australian Academic and Research Network (AARNet). The project quickly expanded to support the entire national Internet sector, and within five years this network became Australia's largest private data network.
He was a member of the Internet Architecture Board from 1999 until 2005 and served as its Executive Director from 2001 to 2005. He is an active member of the Internet Engineering Task Force, where he has chaired a number of Working Groups. He served on the Board of Trustees of the Internet Society from 1992 until 2001 and served a term as Chair of the Board in 1999. He has served on the Board of the Public Internet Registry and also on the Executive Council of APNIC. He also chaired the Internet Engineering and Planning Group from 1992 until 2005. Geoff is clearly regarded by his peers as a leading global expert on the Internet and actively involved in planning its future.
Geoff Huston has authored a number of books dealing with IP technology, as well as numerous papers and columns. He is the author of three books focused on ISPs: Internet Performance Survival Guide; Quality of Service: Delivering QoS on the Internet and in Corporate Networks; and ISP Survival Guide. He also maintains The ISP Column, a blog on all things Internet and IP at http://www.potaroo.net/.
Adrian Di Marco
Photo: Adrian Di Marco
Adrian Di Marco is founder and executive chairman of Technology One,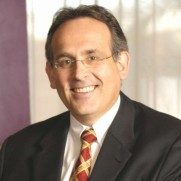 one of Australia's largest publicly listed software companies. A graduate in computing from the University of Queensland, Adrian demonstrated leadership qualities early in his career in 1987, securing venture capital and building a suite of enterprise software that would establish the platform for his new Australian company.
Technology One provides world class products and services that successfully compete with some of the giants of the international software sector around the globe. Its customers include large corporations and government organisations around the world and a state-of-the-art R&D centre in Brisbane. Technology One employs more than 1000 skilled people in six countries.
Adrian Di Marco's belief in the potential of Australia to become one of the world's great software developer nations has led him to promote the industry at State and Federal levels and to challenge government policies he believes stand in the way of this vision. He has become a highly articulate spokesperson for the IT industry, commenting on a diverse range of issues including the ICT trade deficit, industry consolidation, government policy directions and strategies for boosting the indigenous IT sector.
While responsible for all operational aspects of Technology One and for guiding the strategic direction of the company, he has found time to act as chairman of the Queensland InQbator Advisory Board and to sit on the board of the Australian Information Industry Association.Di Marco has been a strong supporter of the local software industry and advocate of the need for government to do more to support it. He has spoken out regarding the tax treatment of foreign multinationals and their ability to book revenue in more favourable taxation markets, which he sees as part of a larger debate on the value that multinationals bring to Australia. Adrian was the 2004 Queensland Pearcey Award winner when his achievements were acknowledged by his peers. A man who does not seek publicity, he has become an exemplar in our industry demonstrating how to build a global software business.