2017 Pearcey Hall Of Fame
At a gala dinner held on Thursday 2 November, 2017 at Sydney's Star in Pyrmont, Emeritus Professor Mike Miller AO, Senator (retired) Kate Lundy and Helen Meredith were inducted into the Pearcey Hall of Fame.
Senator (retired) Kate Lundy
Kate Alexandra Lundy is a former member of the Australian Senate representing the Australian Capital Territory. Born in Sydney, Lundy left school without completing Year 11 and did not tell her parents.She went to work on a construction site. She became the trade union representative and began her career in the Building Workers Industrial Union. In 1996, aged 28, Lundy was at that time the youngest woman from the Australian Labor Party to be elected to the federal parliament. During her parliamentary career, of over 19 years, she filled numerous roles as minister or shadow minister. Her portfolios, included responsibility for Information Technology, Manufacturing and Consumer affairs. Kate has gained respect as the first Australian politician who recognised the significance and scope of ICT and the Information Economy, their collective potential as well as their importance to the prosperity and well-being of Australia. She has been a tireless advocate for innovation and for recognition and support of the local ICT sector. She has supported the Pearcey Foundation on many occasions just as she did for most industry-aligned bodies and was our Patron.
In 2010 Lundy was recognised as one of the "International Top 10 People Changing the World of Internet and Politics" at the 11th World eDemocracy Forum which was held in Paris, France
When Kate Lundy presented the Pearcey Oration in 2014 she stated her vision:
"For Australia to have a fair, civil, healthy, engaged and educated society that values and leverages its cultural diversity to build both social cohesion and global engagement; and for this society to be supported by a diverse, digitally enabled economy that is growing sustainably through investment in education, creativity, research, collaboration, commercialisation, innovation, entrepreneurialism and export growth. Within this, I firmly believe that with forethought and a commitment to the public good, it is Australia's capacity to create and innovate with technology that will determine whether we reach our potential."

Kate has been both high profile in the ICT sector since entering the Senate in 1996 as well as an advocate for the role of women in ICT. She has consistently represented the ICT sector to governments - both federal and territory. Her accessibility has given the sector a 'Voice in Canberra' and has always supported the industry awards and conferences regardless of where they were held. Her frank feedback to industry was always appreciated.
Since leaving politics Kate has taken on industry advocacy roles for the ACT government and Department of Defence. Kate serves as a non-executive board member for several companies including NRMA and early stage hi-tech start-ups. She currently resides in Canberra.


Helen Meredith
Photo: Helen Meredith 2017 Pearcey Hall of Fame Inductee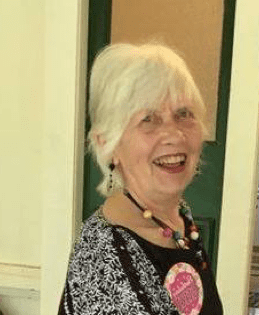 Helen Meredith has been a national figure as a commentator and reporter on the Australian, and the international, ICT scene for over 40 years. The list of media organisations she has worked with includes Pacific Computer Weekly where she was News Editor from 1980 to 1982, the Australian as Computer and High Technology Editor from 1983 -1993, and the Australian Financial Review (1993 -2002). She has also been a contributing journalist to the ABC, the Financial Times, the Sydney Morning Herald and The Age. Between 1996 and 2002, Helen was Editor-in-Chief of the Global Flow international web news service.
In 2002 Helen Meredith was the recipient of the Kester Award for lifetime achievement in technology journalism.
In addition to her role as a journalist and commentator, Helen has participated in addressing the public policy issues arising from the Information Revolution. She was active in the establishment, in 1989, of FiTT (Females in IT & Telecommunications) with the purpose of inspiring women to achieve their career aspirations and potential at all levels and disciplines within ICT, by providing support and facilitating peer networking. She also edited the notable 1993 publication "WOMEN IN TECHNOLOGY" TECHNOLOGICAL CHANGE - IMPACT OF INFORMATION TECHNOLOGY
"Helen is regarded by fellow journalists, and the ICT community, as the doyen of ICT reporting in Australia. Both the ICT sector and the wider community have benefited from Helen's professionalism in reporting, interpreting and analysing the constant stream of technological changes and innovations and their impact on business and the wider society."
Emeritus Professor Mike Miller AO
Photo: Emeritus Professor Mike Miller AO 2017 Pearcey Medallist and Hall of Fame Inductee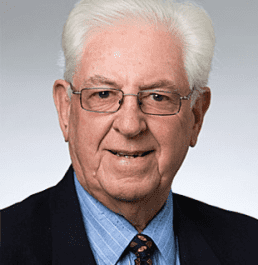 Mike Miller is one of those remarkable people who blaze through their life having an impact time after time from different parts of their careers. Miller has had a distinguished career as a scholar and researcher in telecommunications, then as a sponsor of PhD students in bold start-up efforts, then as a facilitator of Korean-Australian scientific exchange, and finally as a tireless worker in ICT initiatives in the Academy of Technological Sciences and Engineering, where he has just started another project, co-leading the new Digital Futures project. The Pearcey Medal would be an admirably suited honour to recognise his lifetime of achievement in the Australian ICT industry plus, through his work in telecommunications, his contribution to the development of Australia's ICT industry. Emeritus Professor Mike Miller is an individual who can be characterised by his modesty and a willingness to take on unrewarding tasks in furthering our ICT industry. Prof Miller was also awarded the 2017 Pearcey Medal.