2005 Vic Award
The 2005 Victorian State Pearcey Award was presented to Graeme Huon. The presentation was made by the Victorian Minister for ICT, Marsha Thomson during the National Pearcey Banquet on Friday 14 October 2005.
Graeme Huon
Graeme Huon has created and co-developed over 22 patent applications towards the advancement of information and communication technology.
He has lectured, presented and consulted throughout the world including with Society of Motion Pictures and Television Engineers (SMPTE New York), ITU/CCITT (Geneva), Audio Engineering Society (AES. New York), University of Southern California (USC Los Angeles), University of Southern Queensland, Monash University, Australian Sound
He has developed and demonstrated new acoustics modelling techniques and software modeling tools for shape optimisation in such diverse applications as transducer and enclosure optimisation, room acoustics and even extending application of acoustics to engine gas flow and combustion for improved engine power and efficiency and reduced emissions, the latter being recognized by Mahle/BMW in Germany (2001). More recently Graeme has established HuonLabs (2003) to develop and commercialise new technologies in the human perception and cognition areas of acoustics and vision.Recording Archivists (ASRA, Canberra) Melbourne Audio Society (MAS), Sound and Vibration Association, University of Sydney.
Under HuonLabs, Graeme has developed technology advancements that offer the potential to dramatically change the way we capture and hear reproduced sound. This work has already predicted the essential nature of human and animal acoustic alert processing, and for the first time, can capture and reproduce sound as it is naturally, with the complete perceptual information of distance and direction. For demanding communication environments such as the hearing-impaired, defence, conferencing, gaming and simulations the technology offers significant improvement in awareness and intelligibility, particularly in situations with sensory overload without loss of primary task focus.
Speeches
The finalists and winners speeches were recorded.
Sponsors
The Pearcey Foundation very much thanks the sponsors of this event.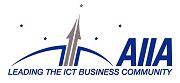 Multimedia Victoria - State Government of Victoria (Now DSDBI)