2013 Benson Award
Leni Mayo was awarded the 2013 Benson Award at the 2013 gala national iAwards event held on August 8th 2013 in Melbourne.
In presenting the award, Dr Bronwyn Harch, CSIRO's Chief of Computational Informatics, recognised Leni's sustained commitment to the ICT sector and his entrepreneurial flair. Leni was the 'best of the best' from the seven individual Pearcey State Award winners. CSIRO have sponsored the Benson Award since its inception as a major sector of iAwards annual program.
Leni Mayo
Leni graduated with BSc (Hons 1985) from Melbourne University and his early career was as a free lance software engineer. In the early 1990s he moved to San Fransisco and worked with new emerging web technologies. In 1997 he came back to Melbourne, because he wanted to start his own company, but do so from Australia and not in the US.
From there Leni has started and grown a string of successful startups including:
Early Director Sitepoint (stepped aside after VC investment) - notable resource for web developers and designers
Founding investor 99designs - #1 marketplace for crowdsourced graphic design
Director Flippa - #1 marketplace for buying and selling established web sites
Co-founder Learnable - online learning for web developers and designers
Director MMGN - largest video gaming community in Australia
Founding investor Tweaky - marketplace for website customisation
Director WaveDigital - a Melb mobile solutions developer for business and government).
Many of Leni's companies are run out of his Collingwood, Victoria offices, all sharing the same facilities and Leni's passion and energy.
Finalists
Photo: 2013 Benson Finalists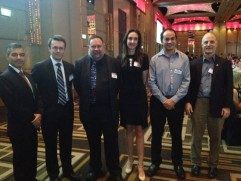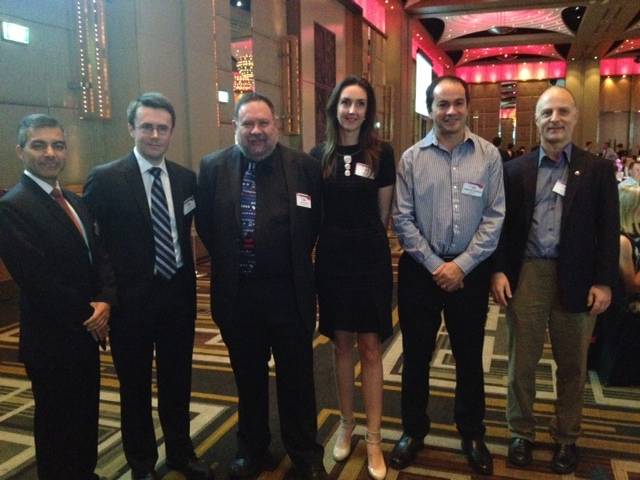 The seven finalists for the 2013 Benson Award were the seven Pearcey State Award winners. Leni was the 2013 Pearcey Victoria Entrepreneur of the Year Award.