Congratulations 2017 Awardees
The presentation of the 2017 Pearcey Medal, Hall of Fame and National Entrepreneur of the Year Awards was held on Thursday 2 November in Sydney as part of the ACS 2017 National Digital Disruptor Awards GALA dinner program and REIMAGINATION Conference held at Sydney's Star, Pyrmont. View the press release here(DOCX, 93 KB)

The 2017 Pearcey Medallist was Emeritus Professor Mike Miller AO of the University of South Australia in Adelaide. The 2017 Hall of Fame was awarded to Senator (retired) Kate Lundy from the ACT and Helen Meredith from Queensland, doyen journalist of the Australian ICT sector.
The winners of the 2017 Pearcey National Entrepreneur Award were wife and husband team Cyan & Collis Ta'eed from Victoria. They were selected by the judges to be the best of the best from the six finalists of the individual 2017 Pearcey State Award winners.
Photo: 2017 Pearcey Medal Sponsor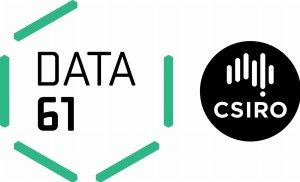 We were delighted that Data61 at CSIRO, once again sponsored the Pearcey Medal and Hall of Fame Awards program. Dr Tim Wark, Director of Product, Programs & Marketing at data61, presented these awards - of course, they are the most prestigious individual awards, in the technology sector, in Australia. The 2017 Pearcey Entrepreneurs was presented by Dr Mary O'Kane, 2014 Pearcey Medallist and NSW Chief Scientist and Engineer.
2017 State Awards
The 2017 State Awards were an outstanding success. We are now accepting nominations for the 2018 awards. For more information on each state event, the 2017 winners and the nominations process click the links below: