2017 Qld Award
The 2017 Pearcey Queensland Entrepreneur Award was presented to Jenine Beekhuyzen OAM at an ICT Awards night hosted by the Pearcey Foundation with the Queensland ACS and CICTA (Council of ICT Associations in Queensland). The Award was presented by the Honourable Leeanne Enoch MP, Minister for Innovation, Science and the Digital Economy and Minister for Small Business. Janine was recognised with an Order of Australia Medal (OAM) in the 2020 Queen's Birthday Honour's List for her "service to information technology, and to women".
The event was held at the Hilton Hotel in Brisbane on Wednesday 4 October 2014. The Pearcey Foundation also gave highly commended awards to Sarah-Jane Peterschlingmann and Wei Xiang.
Dr Jenine Beekhuyzen OAM
Jenine is an internationally renowned leader in ICT doing cutting edge research and practice on entrepreneurship, leadership and gender. She has researched enterprise resource planning systems, distributed online communities and business models leading to the development of relevant strategies to manage risk and to implement accepted governance strategies.
Whilst running her own start up consulting company, Adroit Research, Jenine works in a number of geographically dispersed research teams studying digital natives, digital literacy and social inclusion.
Jenine also founded and runs the highly successful non-profit, the Tech Girls Movement, which increases the participation of women in Science, Technology, Engineering and Maths (STEM) industries, engaging girls to build apps to solve problems in their local communities. Through her community campaigns, Jenine has distributed 75,000 free books to Australian school girls.
Highly Commended
Sarah-Jane Peterschlingmann
Photo: Sarah-Jane Peterschlingmann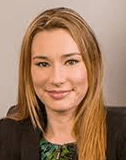 Sarah-Jane started ATech, a Queensland based cloud hosting and web development business. Her strong leadership skills have resulted in seven figure annual revenues and numerous local and international awards. ATech hired its first employee in 2013, and has now worked with over 500 businesses globally including airlines, banks, and government. Through her work, Sarah-Jane has helped a broad range of organisations from sole traders to Fortune 100s, and in an extensive range of industries. A web developer by trade, she has over 10 years' hands-on experience in web development, cloud hosting and digital marketing having successfully delivered numerous high end projects, software products and managed mission critical websites for millions of users.
Wei Xiang
Photo: Wei Xiang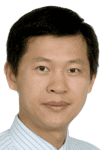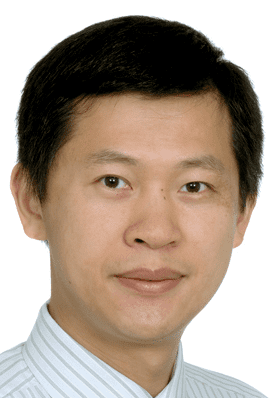 Wei is Founding Professor and Head of Discipline Internet of Things (IoT) Engineering at James Cook University (JCU), commencing January 2016. At the time of his appointment, he was one of the youngest founding professors ever to have been appointed at JCU. He was responsible for leading the development of Australia's first Internet of Things (IoT) Engineering degree program. Under his leadership, JCU's Bachelor of IoT Engineering program was successfully accredited by Engineers Australia in November 2016, becoming officially Australia's first and only IoT degree. He was also instrumental in establishing the JCU-Huawei Internet of Things Laboratory, which is the nation's first Narrowband (NB)-IoT lab. Wei has established himself as one of Australia's leading experts on IoT technology. He is an elected Fellow of the Institution of Engineering and Technology (IET), an elected Fellow of Engineers Australia, and a Senior Member of the IEEE.
The 2017 Queensland ICT Awards night celebrates winners from the following ICT Industry organisations: