2020 Highlights
The Pearcey Foundation had a busy year in 2020. Highlights include our National and State Awards, the Pearcey Oration and our monthly "Conversations" webinars on many areas important to Australia's ICT policy, heritage, and innovations.
2020 National Awards
The 2020 Pearcey National Awards, were presented on Wednesday 25 November 2020 as a virtual event due to Covid restrictions. The presentation covered :
The 2020 Pearcey Medal was awarded to Prof. Jennifer Seberry, Emeritus Professor, Wollongong University
The 2020 Pearcey Hall of Fame awardees were Jeff Whittle AO ('Whittle it' in Mine Planning) and Owen Hill of Microbee fame
The 2020 National Entrepreneur of the Year was awarded to Grant Petty, CEO and Founder of Black Magic
The 2020 Pearcey Medal was presented by Prof Jon Whittle, Director data61, representing CSIRO with whom this annual presentation has been closely aligned since its inception in 1998.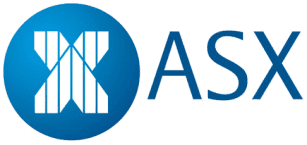 We wish to thank the ASX for supporting us for the 2020 Pearcey Medal and Hall of Fame Awards.
In our final Conversation for 2020, our panel provided valuable insights and predictions for 2021. Our Speakers included
Jamila Gordon, CEO and Founder, Lumachain
Leanne Kemp, Queensland's Chief Entrepreneur
Elaine Stead, Managing Director, Human VC
Jon Whittle, Director, CSIRO's Data61
The discussion was moderated by Simon Foster, Treasurer, The Pearcey Foundation. This "Conversation" will shortly be uploaded to Pearcey's YouTube channel. All our prior Pearcey Conversations are available on the Pearcey Foundation YouTube Channel.
2020 Pearcey State Entrepreneur Awards
Congratulations to all our State Entrepreneurs:
Victoria
Wed 2 Sep
The 2020 Vic Award was held as part of the 2020 DIF. The winner was Grant Petty, Founder and CEO of Black Magic. Grant was also named as the 2020 Pearcey National Entrepreneur.
Queensland
Tue 6 Oct
The 2020 Qld Award winner was Nicholas Therkelsen-Terry, CEO and co-founder of Max Kelsen. Sponsors were IceMedia and TechOne for which we are most grateful.

ACT

Tue 22 Sep

The 2020 ACT Chief Minister's Pearcey Award was presented to Shane Hill of Skoolbo, world famous eLearning platform for Children.

NSW

Tue 13 Oct

The 2020 NSW Award winner was Jamila Gordon, CEO and Founder of Lumachain. The virtual event was held in conjunction with the Pearcey Conversation on Ada Lovelace Day.

Tasmania
Wed 6 Nov
The 2020 Tasmanian Award winner was Mike Cruise, founder and CEO of Definium Technologies. The combined physical and virtual event was held at Macquarie House in Launceston.

SA
Wed 18 Nov
The 2020 SA Award winner was Dr Michelle Perugini, CEO and co-founder and CEO of Presagen and Life Whisperer.

WA
Wed 25 Nov
The 2020 WA Pearcey Award winner was Greg Riebe, co-founder of Entrepreneurs in Residence

2020 Pearcey Oration
2020 Pearcey Oration was held on Wednesday 2 September 2020 and following the presentation of the 2020 Victorian State Entrepreneur Award. These two events were sponsored by the Victorian Government and form key elements of the Digital Innovation Festival (DIF) in its fifth year of celebration of Victoria's tech community. The 2020 Pearcey Oration explored the very pertinent topic of Resilience, specifically: How do we address our resilience and preparedness in this age of mistrust?
Photo: John Blackburn AO
The Oration was delivered by John Blackburn AO, Air Vice-Marshal (Retd) and Chair of The Institute for Integrated Economic Research (IIER). John is a consultant in the field of Defence and National Security. He is a Fellow of the Royal Society of NSW, the Institute For Regional Security, the Sir Richard Williams Foundation and the Australian Institute of Energy. He has extensive experience across the fields of strategy, policy, planning, operational command, capability development and material acquisition. He recently featured as a panellist on the 29 July 2020 Pearcey Conversation on-line seminar entitled "The role of the ICT Community in the future resilience and self-reliance of Australia".
View on Pearcey YouTube channel.

Initiatives
2020 has certainly been a remarkable year with the onset of the pandemic. The members of the Pearcey Foundation felt it important that the tech sector show thought leadership by debating the pros and cons of the CovidSAFE app launched by our Federal Government in late April 2020. To this end, we have published two papers and held a public zoom seminar on the app and its ramifications for our community. Below are references to these activities in detail. No one could have foreseen the incredible disruption we are all experiencing in 2020 but, as one of our CovidSAFE speakers commented, this app is all about TRUST; TRUST in government in particular. He offered a definition: Trust is Integrity plus transparency over time.
History of the Australian ICT industry
Additionally we have launched our History of the Australian ICT industry initiative (last November 2019). We have assembled a great team of advisors, led by Dr Peter Thorne, all of whom are working with our author Graeme Philipson to curate a wonderful living document. The book is making great progress.
Events
More details on all events, as well as on the Book, are available on our Pearcey Heritage website heritage.pearcey.org.au.
Please check out our press release for a consolidated list of activities:
https://prwire.com.au/pr/91462/pearcey-to-address-the-role-of-technology-in-building-back-better-at-this-years-digital-innovation-festival-dif2020-1