2004 Media Award
On Friday September 3 2004 the Minister for Information and Communication Technology, Marsha Thomson, presented National Pearcey Media Award to John (Jack) Costello, former editor of Computerworld and Computer Weekly.
The award is given to the journalist of the year, for consistent quality IT journalism that helps to promote Australia's IT capability and record.
John Costello
John Costello has been reporting on developments in information technology and the IT industry for more than 30 years. He was educated in London at Saint Edwards Convent and Cardinal Vaughan School. He studied commercial law and economics at Woolwich Polytechnic and was in retail banking for 10 years before migrating to Australia.
He began his IT journalist career as an associate editor for Pacific Computer Weekly in Sydney in 1974. The following year he was transferred to the publication's head office in Melbourne and promoted to news editor. In 1978 he became the founding editor of Computerworld in Australia. In 1980 he helped establish IDC as a market research company for the IT industry.
He joined the Financial Review in 1981 and became the paper's first information technology editor. He resigned in 1985 to follow a freelance career working for a variety of titles and editing publications for IT organisations including the AIIA, Microsoft and Fujitsu.
In 1997 he rejoined IDG, publisher of Computerworld, as business editor for Australian Reseller News. Later the same year he again took on the position of editor of Computerworld. He left IDG in 2000 to, again, follow a career as a freelance journalist.
He was awarded the National Medal in 2003 for his services as a volunteer fire fighter. He now lives on the Mid North Coast of NSW with a very spoilt cat, and is a freelance journalist for a variety of business titles including Voice & Data and MIS.
Award Background
Dr Trevor Pearcey led the project team in Australia between 1947 and 1949 that built the fourth operational computer ever constructed, CSIRAC. Dr Pearcey died on January 27th 1998 and the Foundation was established in his memory to honour Australia's significant contribution to the world's IT industry.
The Pearcey Foundation initiated an awards program to promote and recognise IT excellence by Australians.
The Award was hosted in the Great Hall of the National Gallery of Victoria during the ACS National Conference Dinner.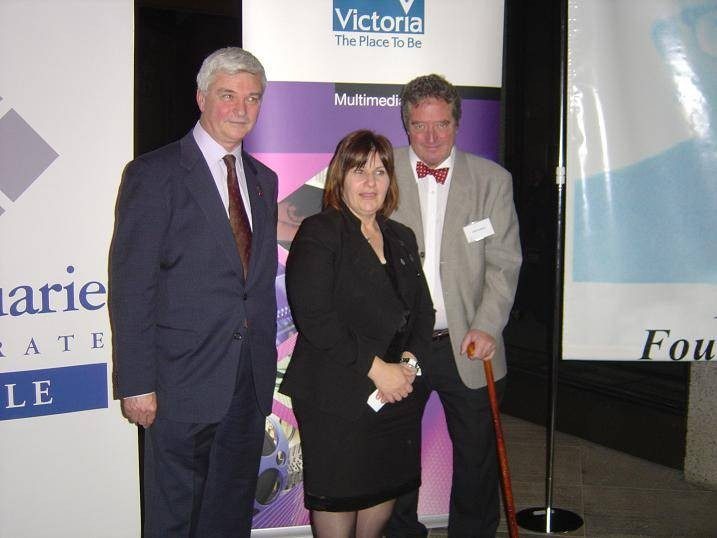 related posts