2001 Media Award
On Saturday 1 September 2001 the Minister for State and Regional Development, John Brumby, presented the inaugural 2001 Nation Pearcey Media Award to Gary Barker, Technology Editor of the Melbourne Age.
The presentation was made at a dinner was hosted in the Science & Life Gallery at the Melbourne Museum, where guests where able to view CSIRAC on display.
Gary Barker
Gary was acknowledged as one of Australia's most prolific generalist IT writers who has maintained a strong presence for the Macintosh platform and Apple Computer's products.
His articles are also regularly carried in the Sydney Morning Herald and the Fairfax IT site, one of Australia's most popular information technology news sites.
Barker's nominees describe him as someone who has done more than any other Age reporter to get technology stories in the main body of the newspaper.
Dr Trevor Pearcey led the project team in Australia between 1947 and 1949 that built the fourth operational computer ever constructed, CSIRAC. Dr Pearcey died on January 27th 1998 and the Foundation was established in his memory to honour Australia's significant contribution to the world's IT industry.
The Pearcey Foundation initiated an awards program to promote and recognise IT excellence by Australians.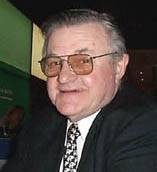 related posts