Wayne Gerard Wins 2015 Queensland Pearcey Award
Press Release. Prominent young Queensland businessman Wayne Gerard was awarded the 2015 Queensland Pearcey Entrepreneur award at the annual iAwards event co-hosted by AIIA, ACS and the Pearcey Foundation.
Queensland's Minister for Science and Education, the Hon. Leeanne Enoch made the presentation at the state's premier ICT award event held at the Edge Auditorium, Queensland State Library commenting that "Wayne epitomises the new generation of entrepreneurs Queensland is producing in the new digital era. His personal success and that of his company, RedEye Apps, are helping Queensland establish a global reputation as a source of innovative technology solutions".
Wayne is currently CEO of RedEye Apps, a tech startup leading new ways of managing, sharing and storing engineering drawings and data in the mining, oil and gas, utilities and infrastructure industries globally. RedEye was commercialized in late 2012 with BHP Billiton's Peak Downs Mine becoming their first client. In mid 2013 RedEye attached the attention of Arrow Energy, a major oil & gas company. In early 2014 the first international client in PNG was secured and in June 2014 RedEye opened their first international office in Houston, Texas. Currently, RedEye employs 20 people in Australia and 2 in the United States.
Prior to Redeye, Wayne co‐founded Waterline Projects, a multi discipline engineering company in the mining and engineering sectors. In 2005 Wayne founded SDG, a consulting firm focused on strategic planning and professional development. Wayne is passionate about technology solutions, starting and growing nimble and responsive businesses and developing high performing individual and teams.
Wayne is Chair of the Innovation committee of CCIQ (Chamber of Commerce and Industry Queensland) and Queensland Startup Working Group. He is also involved in University mentoring and had many articles published about leadership, entrepreneurs and startups.
As winner of the 2015 Queensland Entrepreneur Award, Wayne automatically will be a finalist in the 2015 Benson Entrepreneur Award to be announced on 17th November in Sydney as part of the Reimagination Summit being run by the ACS and the Pearcey Foundation.
About the Pearcey Foundation
The Pearcey Foundation Inc. was established in 1998 to raise the profile of the Australian Information and Communications Technology (ICT) Industry and profession. It was created in the memory of one of the greatest pioneers of the Australian ICT industry, Dr Trevor Pearcey. By celebrating the heroes in our industry, past present and future, the Foundation is looking to attract and encourage young Australians into this most exciting of global high technology sectors of our nation.
About the Benson Entrepreneur Award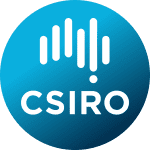 The Benson Entrepreneur Award is an annual "winner of winners" award selected from the seven state and territory Pearcey Award winners. Sponsored by CSIRO, this award recognises a mid-career ICT entrepreneur who has made an outstanding contribution to the Australian ICT industry. The Award commemorates the work and dedication of long-term champion of the Australian ICT industry, Tony Benson, who died in February 2005. An industry stalwart for more than 40 years, Tony set an outstanding example of selfless contribution to Australian ICT industry development.
Further Information: Sam Higgins, Chair Queensland Pearcey Foundation, 07 3831 7600