2018 Qld Pearcey Entrepreneur Nominations
This page gives a brief background for the nine nominations for Pearcey Queensland Entrepreneur Award.
Yvette Adams
Photo: Yvette Adams

Yvette Adams is a serial entrepreneur and a multi-award-winning business woman including the ICT Woman of the Year iAward 2013, the Entrepreneurial Award at the WiT Awards 2012, and the Commonwealth Bank Business Owner category at the Telstra Business Women's Awards in Queensland in 2010.
She has started six businesses, the first a newspaper when she was just 17, and two of which she has since sold. She currently runs three businesses - 'The Creative Collective' - a crowdfunding & digital marketing agency; 'The Training Collective' - a digital skills training organisation, and 'awardshub.com' - an online portal which helps people find business awards to enter.
Yvette is a twice published author and is regularly called on as a media commentator and keynote speaker, facilitator and MC for events all over Asia Pacific. Her most recent book was published in 2014 and is titled 'No Kidding - Why Our Kids Know More About Us Than Technology and What We Need To Do About It'.
Yvette helped bring the first StartUp Weekend event to the Sunshine Coast, secure over 110 participants, and gain extensive media coverage of the event. She is a mentor for Business Blueprint Australia's #1 Business Program and regularly travels to Sydney to mentor businesses on ICT related topics from all over Australia & NZ.
Most recently she has been presenting a new show called Young Entrepreneurs which can be viewed on BRiN. BRiN uses artificial intelligence to provide personalized education and human-like support to millions of entrepreneurs, all at the same time.
Josh Cameron, Tanda
Photo: Josh Cameron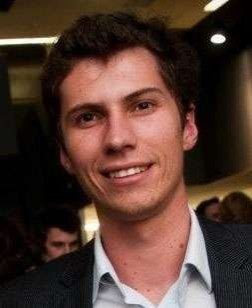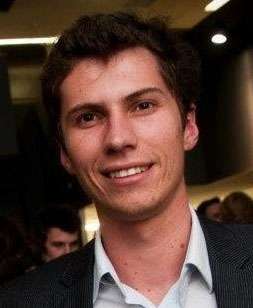 Josh Cameron is co-founder of Tanda, a tech startup from Brisbane that is a global market leader in Workforce Success software. Josh and his co-founders were at QUT in 2012 and saw a gap in the market in easy-to-use scheduling and attendance software. They built an initial prototype that turned into an end-to-end Workforce Success platform. Josh led from the front in market research and customer development.
Tanda now employs over 100 people and has offices in London, Los Angeles, Austin, Manila, and Brisbane.
To start Tanda, Josh quit his comfortable graduate job in an accounting firm and went to living off instant noodles and not taking a paycheck for over a year. When doing market research while starting Tanda, Josh found that most competitors were offering clunky and mediocre software that was funded by expensive time clocking hardware. His natural response was to ask "why not invest in the software and make it really good". Coming from a university background he was motivated to work with students and give them great career options.
Combining these two insights, Josh created a highly successful graduate program. Tanda in Brisbane now employs around 30 graduate developers and designers, and the initiatives that Tanda run - such as the annual Hackathon, React Bootcamps, and Sprint Workshops - are fast becoming the industry standard for recruitment and student engagement.
Emily de la Pena, Founder of Coding Kids
Photo: Emily de la Pena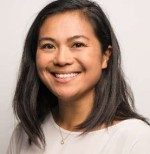 Emily started her business, Coding Kids, in January 2016 as a sole trader. Fifteen months later, Coding Kids in now incorporated and is operating in 20 schools in South East Queensland and working with various organisational partners around the state. Emily is developing the next generation of coders, inventors and change makers.
After spending over a decade building a successful career in civil and transportation engineering, Emily now enjoys sharing her passion for science, technology, engineering, and mathematics (STEM) with the next generation. She balances her time between empowering children to become technology creators and engaging with teachers and librarians to integrate the new Digital Technologies subject (i.e. computational thinking, systems thinking, design thinking, coding, and robotics) into their classrooms and schools. Emily is also a mentor with CoderDojo, where she teaches children to code.
Emily's organisation, Coding Kids, runs in-school coding classes, after-school coding clubs, school holiday code camps, pop-up STEM events, and professional development workshops for educators. At Coding Kids, children build their own computer games, animation movies, digital solutions, and interactive digital art. Children discover computer programming concepts, algorithmic thinking, debugging, logic, problem solving and design through fun and play.
We now live in a rapidly changing world. Our current education system is not good enough. Lifelong learning is becoming more critical. Children need to enter the world more curious, creative and empowered. Coding Kids delivers agile education that can respond to a rapidly changing world and deliver quality, continuously improving education. These students will change the world.
Joe Hoolahan, JESI
Photo: Joe Hoolihan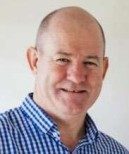 Having established my own Tech Startup (JESI) in a regional area - Townsville, I found the lack of support, knowledge, professional services currency in the region to be lacking. From here I was determined to ensure any new potential founders would have access to a community of support who could assist their journey. Innovation NQ was formed and with other like-minded volunteers we first set out to build the community passion.
Since 2013 I have reached out and engaged with as many people as possible to gain support for regional innovation. Starting from our downstairs office, JESI now provides our product to over 50 enterprise clients globally. Key customers include RIO Tinto, Orica, Clough, Sandvik, Pacific National, Powerlink, TAFENQ and many more.
Late in 2017, JESI was also involved in an accelerator by Slingshot - Horizons. This was my first experience with an 'accelerator'. The knowledge and skills learnt were of great value to my company and to share back at INQ.
Recently I created and delivered via INQ a 'Local Heroes' event. Where I worked with our community to recruit and coach 22 local innovators to take part in the demo day. Participants where recruited from all over Nth Qld, who ranged from 16 to 70 years of age. Over 100 people attended the Local Heroes Event.
Peter Laurie, Junta
Photo: Peter Laurie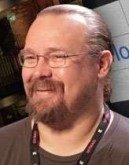 Peter is the director of Junta Pty Ltd, a 15-year-old boutique consulting company that specialises in applying software engineering and innovation to business opportunities - corporate work and new venture work. Junta has worked with Suncorp, Energex, Virgin Australia, BAC, Telstra, NAB, Sunwater, Sensis and others. The primary role was as a software development leader or an architect.
Peter has other roles outside of Junta, they include entrepreneur in residence (EIR) roles at UQ's ilab, QUT Collider, and River City Labs (RCL) Accelerator. He is mentor in residence at RCL and provides formal mentoring/coaching/training roles at several other accelerators and coworking spaces.
For the last 12 years, Peter has also been giving a presentation entitled "Six Key Things of Software Development" this covers: source code control, formal releases, automated builds, developer tests, continuous integration, and collaboration tools. He conducts group mentoring for people who are new to the startup ecosystem. It covers critical analysis, entrepreneurial risk, business metrics, and pricing theory
The most valuable exercise in his opinion, is as a Mission Lead for the Youth Mission of Startup Catalyst. On each of the four occasions they selected twenty 18-29 year old people with technical skills and take them over to San Francisco and Silicon Valley and blow their minds. The outcome of which is that we bring back twenty bright young things who now not only know, but believe, that they are as good as the rest of the planet.
Mandy Ross, Tabcorp
Photo: Mandy Ross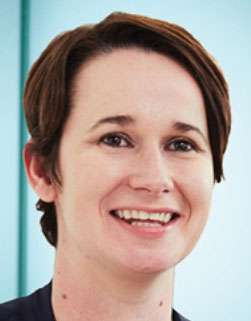 Mandy has worked in the ICT industry for almost 20 years. In 2007, when Mandy was first appointed as CIO of ASX-listed Wotif Group, she was one of Australia's youngest CIOs. Today, as CIO of ASX50 Tabcorp, she remains one of only a handful of female CIOs in the ASX100.
Mandy's ICT career began as a graduate in Deloitte's graduate program, where she worked as an IT consultant in Melbourne. In 2003, upon returning to Brisbane, she joined the then early-stage travel start-up Wotif.com. Wotif was one of Queensland's first successful online businesses. Mandy thrived in this fast-paced digital environment and led Wotif's ICT strategy and delivery for 6 years as CIO.
In 2014, Mandy accepted the role of CIO at Tatts Group, with a mandate to modernise and transform the organisation, starting with technology. Mandy ignited the ICT culture, introduced agile and lean practices, and doubled the productivity and value delivered by technology - in what is a highly-regulated and complex ICT environment.
Mandy is passionate about the ICT industry and is a supporter of Queensland's local ICT and innovation sectors. She has been a board member for the Open Data Institute Queensland (2017-18); a Science and Innovation Council Member for a Queensland government advisory group chaired by Qld's Chief Scientist (2014-15); and a Technology Council Advisor for Chamber of Commerce and Industry Queensland (2013-14).
Jarryd Townson, Split Spaces
Photo: Jarryd Townson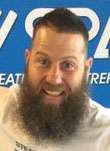 In 2013 Jarryd started approaching businesses, individuals, government agencies, the mayor, the University to open a 900 square metre space in CQUniversity to create a not-for-profit coworking and innovation hub called Split Spaces.
Entrepreneurship isn't a new concept for Jarryd, it's in his blood, however, Mackay, then, didn't understand words like coworking, entrepreneur, intrapreneur, futurepreneur, acceleration, incubator etc…… but it's slowly and surely changing for startups and small businesses.
Split Spaces has a varied community of member supporters, a growing coworking space with multiple small and startup businesses working from the space, shared facilities.
Jarryd has also grown and connected the advancement of VR and AR in the community and collaborated with Facebook to host the Boost Your Region NQ last year.
The next stage is developing a hackerspace/creative resource to enable innovators, inventors and creatives, before evolving the rapid prototyping solution for commercialisation, enabling the development and creation of products right here in our region, furthermore enhancing the economy and capabilities of our region.
In addition to this, he is developing the youth involvement in innovation with a dedicated 'Futurepreneurs' program and upskilled tech program 'Futuretech' for 10 - 17 year-olds. This is to learn coding and robotics. He has already taken a promising Futurepreneur to USA to visit and gain insight into Silicon Valley - this same teen has since been named in the Top 10 Up and Comers for 2018 as an Innovator by the Courier Mail
Victor Vicario, Arc Hardware Incubator
Photo: Victor Vicario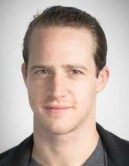 Since the very beginning, Victor has been fascinated with technology and innovation. The older he became the more he realised how hard accessing the right resources and knowledge to commercialise innovation was. After years of engaging with new technologies through community groups, startups, industry & research, in 2018 Victor opened Australia's first Hardware Incubator called Arc.
Victor managed to develop Arc while undertaking his PHD in "Intellectual Property Implications of 3D printing for consumers and industry" as well as guest lecturing and tutoring at QUT. His previous experience in setting up two startup companies, namely 3DSL and VBK Motors, was of significant benefit.
The 460m2 incubator, in the heart of Brisbane's Fortitude Valley, was designed to help startups streamline the development and commercialisation of ground-breaking hardware products. Arc provides access to cutting-edge advanced prototyping and manufacturing equipment, technical know-how and industry mentorship. Plus hands-on training and unrivalled industry mentorship at a fraction of the current market costs.
In creating Arc, Victor was driven by the belief that all entrepreneurs should have the opportunity to realise their dreams. Arc's vision, in fact, is to foster and encourage talented, driven people with great ideas and provide them with the opportunity to create and test the market.
Through a series of programs supported by the Australian Government's Federal Incubator Grant and Industry Sponsors, Arc has helped more than 50 startups fast track the development of their innovations. This includes Oseyeris, Canaria, Drummerworks and Go Save HQ. It has set a new precedent for startup's in Queensland and Nationally.
Paul Woods, Adopt & Embrace
Paul Woods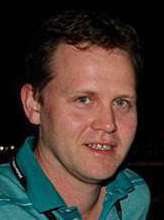 Adopt & Embrace is a Brisbane based consultancy focused on helping organisations create more inclusive modern workplaces. It is one of youngest companies in the Microsoft Partner network to receive a Global Partner of the Year award (at 2 years, 8 months old).
They are trying to create a shift in the market - where traditional workplace technology teams in organisations think beyond training people to use technology in the workplace, and instead focus on creating better employee experiences using technology. Hence moving the status quo away from deploy and move on, to enabling and improving business outcomes over time.
Adopt & Embrace was born out of Paul's research at QUT. This explored an organisation where new collaborative technology was deployed to enable people to work anywhere, anytime.
For 4 years, Paul tried to get the business started as an intrapreneur within a large IT company. This didn't work, so armed with a credit card and a mortgage redraw, Paul quit in October 2015 and a month later started Adopt & Embrace. For the next 9 months he didn't take a salary, mortgage redraw ran dry covering mortgage payments, and the credit card got close to maxxed out. But it was just enough runway get the company off the ground.
Just over 2 years later, it now operates in Brisbane, Sydney, Melbourne, Perth, Auckland and Los Angeles, with customers across the world. They then were awarded one of Microsoft's 2018 Global Partner of the Year award winners